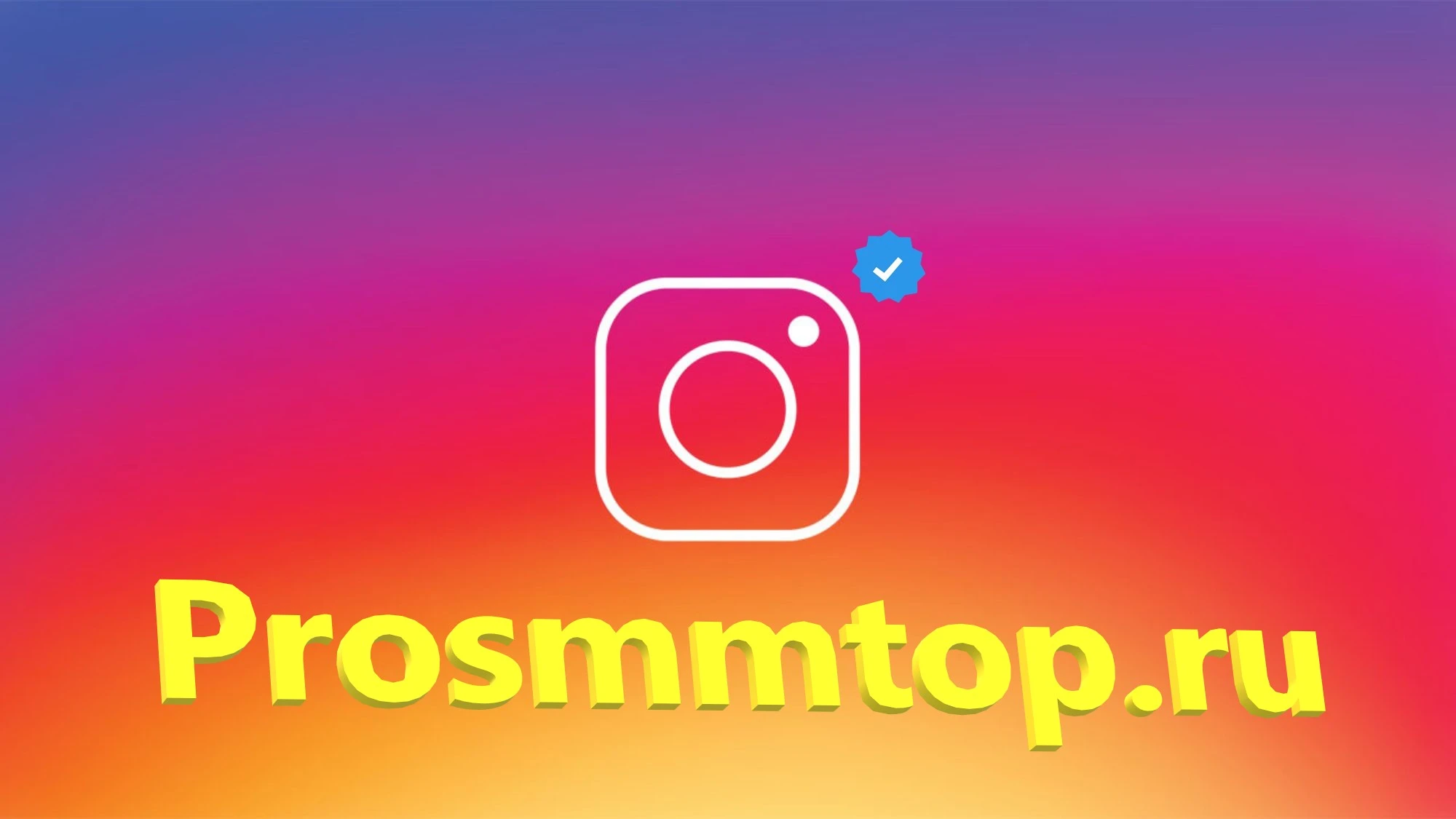 Buying likes on Instagram or limited growth: which is better
There are dozens and hundreds of articles on the Internet that give advice on how to increase the number of likes, followers and overall engagement on Instagram. Basically, they constantly say that you should learn to be patient and post interesting content regularly. However, these articles hardly tell you that the algorithms of the platform are constantly changing - and the methods that once worked to attract a new audience may not be as successful now as they were a couple of months ago.
Today we will talk about the new Instagram trends that will be relevant in 2022, as well as tell you how to grow your blog from zero to 100 thousand (or even more). We will cover all aspects, such as daily painstaking work, and look at how paid subscriber cheat works.
Ready to grow your blog? Read carefully!
6 Tips to Increase Reach in 2022
You have probably heard the phrase hundreds of times that there is a lot of work behind success. Instagram is no exception. No matter how much free time you have to develop your blog, try to pay attention to your account every day. For example, post. We are sure that if you have enough time to watch funny videos, then it will not be difficult for you to find half an hour for really useful things. It remains only to prioritize.
It even seems to you that the simplest solution is to promote Instagram for money, seeing the desired letter "K" or even "M" next to the number of your followers will not be so easy. Paid cheating of subscribers and likes will not be effective without real effort. Therefore, use EACH of our six recommendations:
1. Don't disappear from the blog for a few weeks
Social media is where we build virtual relationships with each other. Therefore, your primary task should be the constant presence in the lives of other people (in this case, your subscribers).
To create a strong "relationship", it is important to remind yourself more often through posts, stories, reels, broadcasts. Otherwise, cunning algorithms will lower your account to the very bottom, where no purchase of likes on Instagram will help revive it.
2. Use tags
On Instagram, as you know, there are several types of tags: geographic location, tagging other accounts, and hashtags. Each of these tools can be useful for attracting new customers or audiences. When using the right geotags and hashtags, be prepared to receive streams of likes, views, and saves from complete strangers.
Business account holders can create the location of their store, office, restaurant, etc. using the brand name.
3. Find Your Niche (Advice for Personal Accounts)
When you are a bit of an expert in everything and nothing at the same time, you are unlikely to be able to interest your subscribers with a huge range of topics. Choose 3 or 4 areas that you are strong in and stick to them.
4. Be social
The best way to keep the attention of subscribers is to communicate with them. Of course, if you only plan to buy Instagram followers, you will essentially have no one to communicate with. These are not real accounts and not real people who came to your blog for you.
Do you have a small audience of 100-150 live people? Great! Reply to all comments and messages/reactions and Direct. Create an atmosphere of interest. As your blog grows, choose only the most interesting or funny comments. There is a simple psychology behind this advice: people are greedy for attention!
5. Choose only quality content for your feed
In fact, this rule should come first. High-quality photos with lots of details that you can look at endlessly is a direct way to please the Instagram algorithms. Give your followers this chance: make them want to go back to the story or post they just viewed and take a close look at it.
6. Instagram promotion for money is a proven and working way (if you know the tricks and secrets).
Whether you're starting out with a couple of hundred followers or already having a fairly large account, buying Instagram likes or story views can quickly boost your reach. If you feel your stats are getting worse, boost your activity with a generous helping of likes and comments. For beginners, paid follower boost is a great way to reach the first 1,000 or any other pretty number.
Where to buy Instagram followers and other services
Instagram promotion for money will help you achieve your goal: get the required number of likes, comments, subscribers, views of stories, videos and or IGTV. A quality service, like Prosmmtop, for example, can help you choose a specific service - likes without write-offs, subscribers from a certain country.
The choice of SMM panel services is quite impressive: it meets the needs and budget of a wide variety of clients. Beginners can get started by buying likes and followers for a small price - minimum order on Prosmmtop equals 10 units. Large accounts are offered "heavy artillery" in the form of adding 200 thousand new subscribers or 300 thousand likes at once.
Does "paid follower boost" kill your account?
The Internet is literally bursting with the number of articles telling about all the horrors of buying Instagram services from SMM panels. Is there any truth in them? Let's look at this question from the point of view of two situations!
Situation 1. New account with a small number of followers
Not buying Instagram followers, but gaining them through regular posting is the hardest thing to do on Instagram. Because who would believe a newbie, right? Who will be convinced by his words? Who, besides mom and grandmother, is interested in his opinion?
In this case, the promotion of Instagram for money looks quite logical. You don't need to immediately gain an audience of 200 thousand people, you just need to increase the indicators that are in front of everyone: a large number of likes, comments and subscribers will show people that your account is worth attention. So, if you make a small purchase on the site of an SMM provider, nothing bad will happen.
Situation 2. Popular account
Sometimes Instagram can hide accounts (the so-called "shadow ban") without even notifying their owners about it. This happens more and more often even among celebrities. As a result, you and your posts simply disappear from the feed. In this case, the SMM provider helps you keep your statistics at the usual level.
Does Instagram know that you are buying likes and followers? No! The platform sees high activity on your blog, however this can also happen if your post goes viral. Here it will be quite difficult to determine what happened: buying likes on Instagram or just a very cool and high-quality post (do you remember our rule number 5?). Moreover, even the fastest SMM panel will not be able to instantly provide you with the required number of likes or followers . And in the gradual growth, as we know, there is nothing criminal.
Prosmmtop - provider with great deals
Tags:
Instagram likes boost
cheat without replies
get subscribers for free
instagram cheat for free
buy instagram
buying accounts
wind up insta
Prosmmtop is a great provider that allows you to buy Instagram followers and more. Whether you're running a personal blog or running a store, aiming to get your first 1,000 subscribers, or you've already reached tens of thousands of subscribers, the site will be of great help to you.
The list of services is quite impressive: in total, Prosmmtop offers 256 services for various social networks. networks. Each service has a short but clear description: typing speed, quality of likes (for example, profile photo + posts) or comments (emoji or random), write-off percentage and other important data.
Choose the most interesting option according to your preferences and budget. Look through all the available options before settling on just one. Use the search field for filtering and faster access.
When placing an order, you can choose the number of likes, subscribers or views yourself - at least 10. Thus, the paid cheating of subscribers will not cause any suspicion on the platform.
If you have never worked with such providers before, Prosmmtop offers you a test version - get a small number of free likes or followers on Instagram. However, more than 400 thousand unique users will not let you doubt the reliability of the service - Instagram promotion for money still works!
Summing up: is Instagram promotion for money useful in 2022?
As you become more serious about your blog, you should take advantage of all available methods of its development, including SMM providers for Instagram. Paid follower boost will help you achieve incredible results, which, with organic growth, could take hundreds of times longer. However, don't forget about the real work: post and stories regularly, connect with your audience, and create quality and interesting content.